Find Your High-Quality Ford Parts at Blake Ford
As an important part of the Franklin, VA community, we make sure we do our part to take care of the drivers in the area. Whenever you trust us with your new Ford vehicle, we do everything we can to ensure you get top-notch service. Our certified technicians only use genuine Ford parts because they want you to get the maximum performance from your vehicle around Windsor. Even if you are not coming to our location for service, you can still rely on us to supply you with the parts you need. We suggest that you use our parts instead of aftermarket options to have components designed specifically for your Ford model.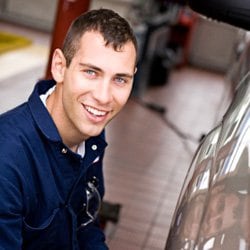 Getting What You Need From Our Parts Center Can Be Quick and Simple
Although every Ford sedan, SUV, or truck is exceptional in its own way, it will not last forever. But, with the proper maintenance and repairs, they can serve you well for many years in Pendleton. After you are ready to move, you will have a quality vehicle to sell or pass on to the next generation within your family. We know that you care about your vehicle and want it to run well for many years in Suffolk. To fully experience all that it can do, make our dealership your go-to resources for new Ford parts and accessories. Whether you are searching for spark plugs, brake pads, or car batteries, we have what you need to service your vehicle correctly.
Visit Blake Ford in Franklin, VA, to Learn More
Get what you need from our fully-stocked inventory or let our team order the necessary parts near Wakefield. You do not have to worry that this will a long, difficult process. We do everything we can to ensure your order is quick and simple. Once you add our genuine components to your vehicle, you will rest easy knowing each part was crafted just for your model. We look forward to working with you soon!