Finance a New Car Today at Blake Ford
If you want to pick a new vehicle for yourself, you have many factors to consider. Of course, you'll want to pick the right model that works for you. That model could represent a Ford sedan, truck, car, van, or SUV. At Blake Ford, we have a wide variety of new Ford and used vehicles for you to check out. After you've settled on a model, then you have to go about the logistics of actually getting the keys.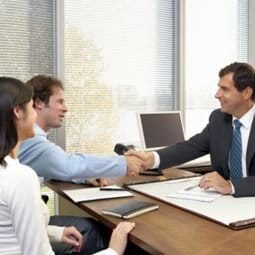 Should You Buy or Lease a Vehicle?
One of the first things you'll want to think about includes whether you want to buy or lease a new Ford. They both have benefits, and we appreciate that we can offer different options for our diverse clientele to pursue. Buying can make sense from a financial standpoint if you know you'll use your Ford for many years. You can maximize your investment by keeping your new vehicle maintained, and you may feel surprised at how long a new Ford can last. If you'd like to purchase a model and need help with affording it, we offer financing. It appears simple to apply for credit; you can even do it online right now. This step will give you a way to spread out the cost of a new vehicle over a set amount of time.
When you lease, you'll make small monthly payments. Those monthly payments can appear quite affordable, giving you an easy way to get into a new vehicle. Once your lease ends, you'll have the opportunity to look for a different model. A few years down the line, maybe you'll need a vehicle that offers a different size or style, or maybe you'll just want to try something new. Leasing doesn't require any long-term commitment, making it a fantastic option for local drivers.
We also have used vehicles to check out. Our used Ford cars appear capable, reliable, and safe. We remain confident that they'll live up to your expectations, and many of our used Ford models have high-end features and advanced technology. Getting a used model can represent a smart way to stretch your budget and treat yourself to a more premium trim. Contact us and get the wheels rolling on your next purchase at Blake Ford.